Stockman Short Shank Bomber Blue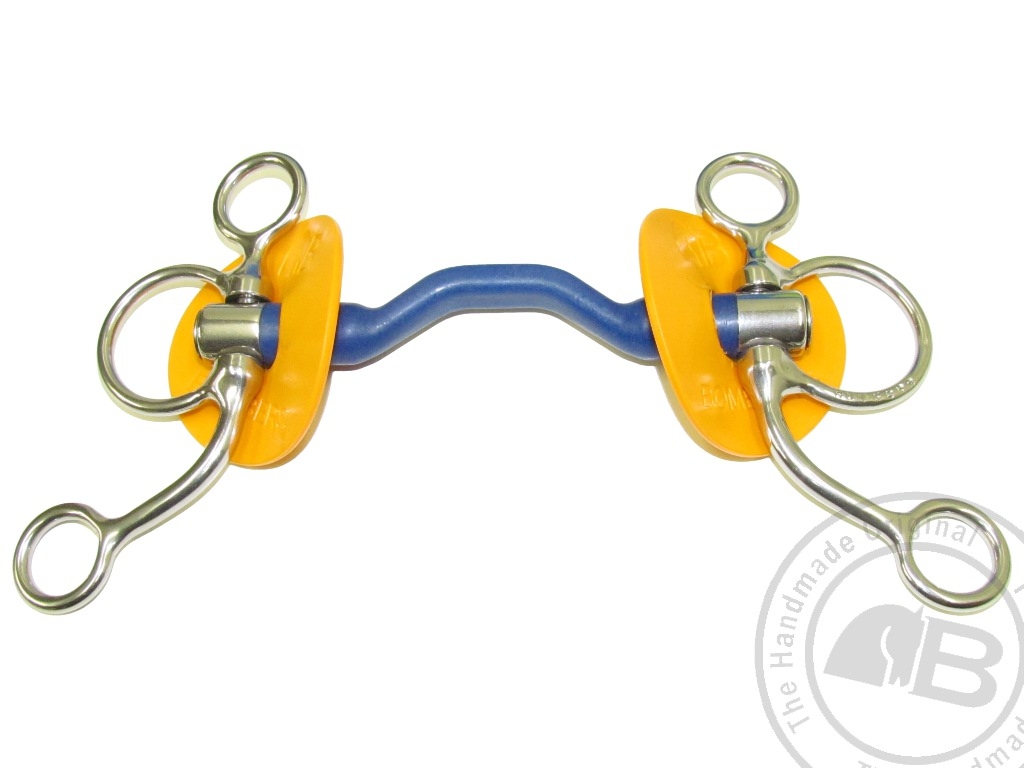 Stockman Short Shank Bomber Blue
The Stockman Short Shank is a leverage bit, meaning that it multiplies the pressure applied by the rider.
The shorter the shank, the more force is needed on the reins to provide a given amount of pressure on the mouth. The shorter shank bits only need to rotate a short distance before applying pressure on the horse's mouth than longer shanked bits. Therefore, the horse has less warning in a short shanked bit.
The Bomber Blue is a unique bit which produces amazing results for the majority of horses. The mouthpiece is ported to give tongue relief. The material used allows the bit to remain light and it encourages salivation. It is particularly well suited to horses that object to metal mouth pieces.